Learn with us
In a wired world, clear communication is what defines you and your organization. When you commit to clarity, your organization gains real benefits — customer loyalty, efficient use of staff time, and safety in the workplace.
Instructor-led training is one of the best ways to improve the clarity and effectiveness of your written communication. We offer a number of training options (in-person workshops, webinars, online courses, one-on-one coaching) to help you learn how to use clear language and design to ensure you are sending the right message.
Workshops
We deliver half-day, full-day, and multi-day in-person workshops. Our trainers will come to your site (or educational facility) anywhere in Canada. We also offer public workshops in Saskatoon and Regina.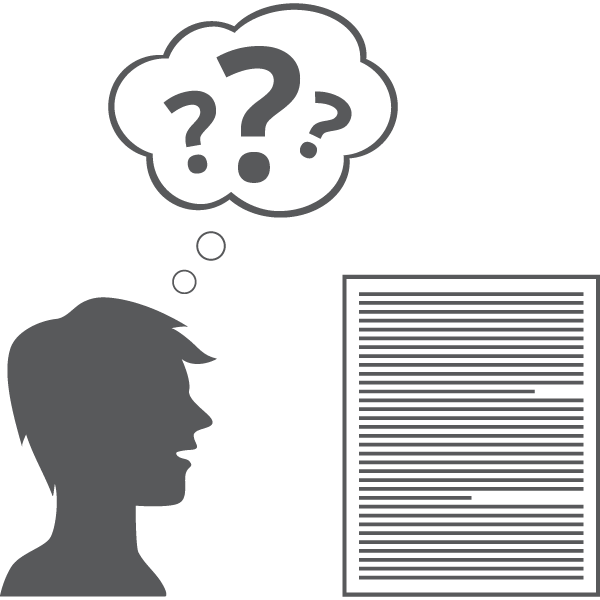 Clear Writing — A Guide to Writing in Plain Language
To be effective, your message needs to be clear. Plain language makes communication easy to read, easy to understand, and easy to use. It creates clarity and transparency, saves time and money, increases efficiency, builds trust, and improves customer and stakeholder relationships.
This hands-on workshop will show you how to meet the needs of your target audience, communicate your intended message clearly and effectively, and get the results you want.

Clear Design — A Guide to Creating Effective Documents
Today's readers are inundated with a non-stop stream of information. To communicate effectively, you need to use every tool in your arsenal to encourage readers to read what you produce and help them find what they need or want from that material.
Clear communication is about more than just the words — structure and design have a powerful influence on the effectiveness of a document. This workshop will show you how to use editing and design to create more powerful documents.

Clear Figures — A Guide to Presenting Numbers, Tables, and Charts
Many of us routinely deal with numbers, tables, and charts, but few people have training in data presentation. This practical, hands-on workshop focuses on ways to present data so that it's easy to read and understand. Based on the work of statisticians and information designers, but developed with the layperson in mind, the workshop will provide easy-to-understand tools for clear and persuasive visual communication.
Custom training
If these workshops are not quite what you are looking for, we can work with you to develop training tailored to your industry, audience, and communications objectives.
Let's talk! Call 306-343-8519 or email info@3cpublications.ca.